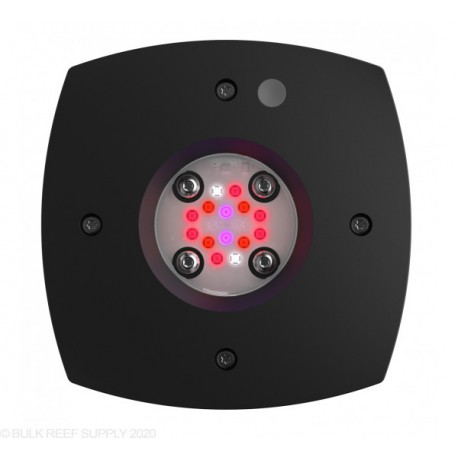 
AI PRIME FUGE 16 LED NEGRO
ENVIO EN 8 DIAS HABILES
No es necesario un controlador
No hay necesidad de comprar un controlador adicional sólo para  usar tu luz correctamente, La Prime® AI tiene el control integrado. Sólo tienes que utilizar tu iOS , Android o dispositivo conectado a Internet para controlar La Prime en cualquier parte del mundo!
Grow Algae Faster Than Ever!
Optimized for algae growth in saltwater aquariums, the Aqua Illumination Prime 15 Fuge Light has a spectrum that is easily consumed and converted into energy by marine algae making it perfect for any refugium. With multiple mounting options, it is easy to find a solution that will let you mount the Prime Fuge LED over any existing sump or refugium
Specifications:
Dimensions - 4.88" x 4.88" x 1.34"
Power Consumption - 59W @ max output
Power Cable Length - 20ft
.
No customer reviews for the moment.
Los clientes que compraron este producto también han comprado:
7 otros productos de la misma categoría: